A business that sells products will more than likely have a warehouse to store them. Having an effective warehouse management system (WMS) means packages are processed and shipped faster, items are better stored, managing inventory and warehouse space is made simpler and warehouse operations are performing efficiently.
With growth comes an increase in responsibilities which makes managing movement within your operation and inventory accuracy exceedingly difficult for the warehouse manager.
Before getting into the benefits and challenges, let's get straight into what warehouse management is!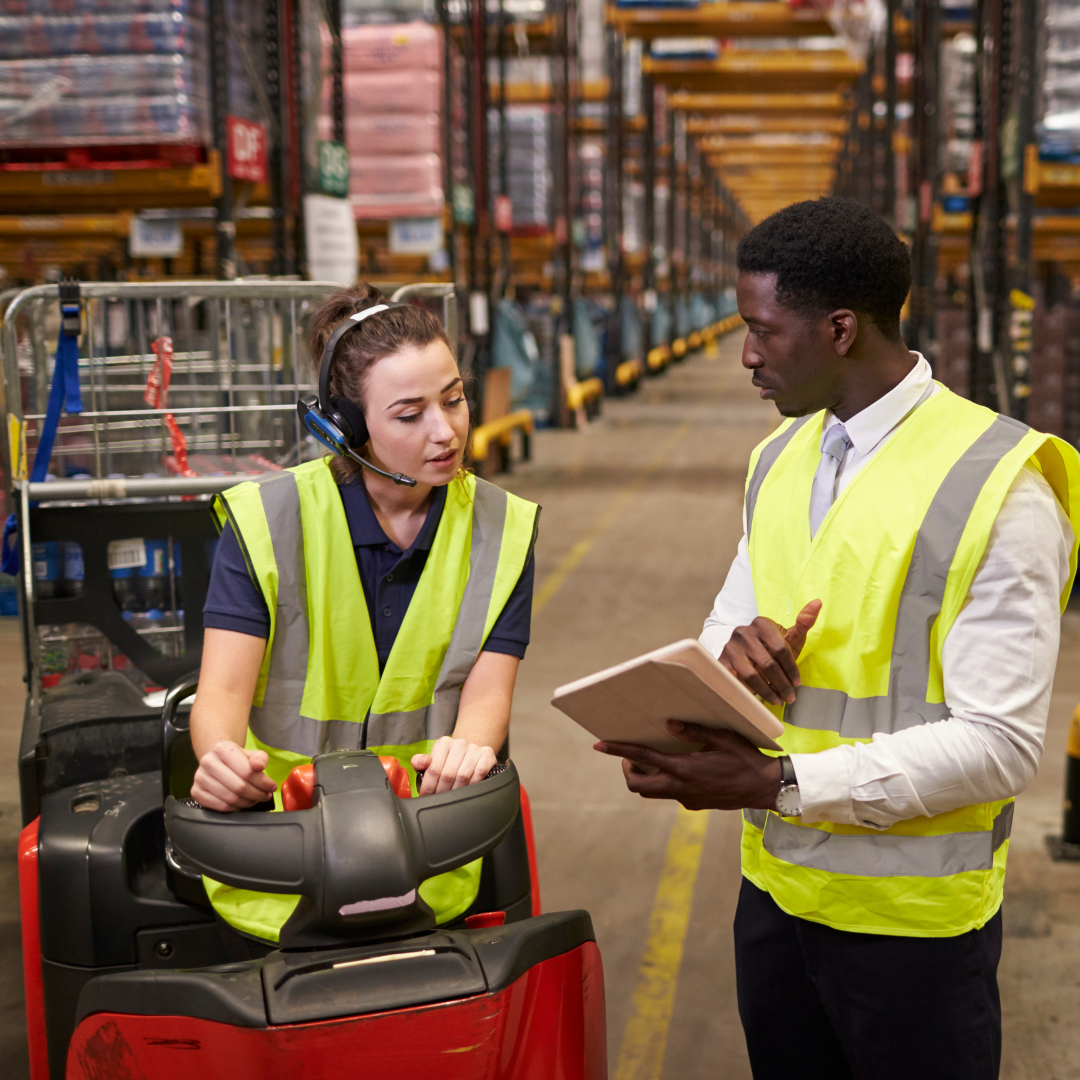 What Is Warehouse Management?
Warehouse management involves the optimisation and regulation of warehouse operations.
This includes organising warehouse layout, managing and storing inventory and orders within your warehouse or storage facility, as well as scheduling labour for your warehouse team.
Define Warehouse Management System
A warehouse management system (WMS) is a software solution intended to optimise the operational processes of your own warehouse.
WMS software works to help manage order fulfilment processes, shipping and receiving raw materials in the distribution center or warehouse. All of which work to maximize efficiency of your
The role of WMS software in inventory is to keep tabs on inventory data that derives from radio frequency identification and barcode scanners.
Integrating a warehouse management system within your organisation gives you access to full transparency of inventory levels, demand forecasting, warehouse employees performance and order fulfilment within your warehouse.
Accessing this information allows warehouse managers to find areas in need of improvement and to gain insight of the overall progression of your operation.
Depending on the warehouse management system software you choose to go with, you can be given the right tools to initiate major improvements and track day-day processes.
A warehouse management system also reports standard operating procedures to check that employees are following them throughout the day and also monitors operations to identify any issues.
The business can then evaluate where improvements can be made and track any progress.
Types Of Warehouse Management Systems
Cloud-based
This type of WMS doesn't need software installation, hardware and IT administrators to direct them.
As such, they have lower upfront costs and can have ongoing costs rather than on-premise systems.
It's the best option for fast integration and added convenience and brings about many benefits such as increased security, lower costs, less IT maintenance and so on.
Cloud-based WMS allows supply chains to position inventory management and fulfillment services with up to date purchasing processes and offering real time transparency within an entire inventory.
Supply chain modules
A supply chain module provides management of typical warehouse management tasks, as well as featuring the following:
Customer service capabilities
Transportation management
Inventory management
Customer relationship management
Enhanced user interface
Third-party logistics will typically use supply chain management in alignment with warehouse management systems to ensure they're tick off best practices.
Standalone
A standalone system is better suited for small warehouse operations, or individuals wanting to use it in alignment with other supply chain operations.
It's the most affordable in comparison to other warehouse management systems as it comes with only warehouse management features:
Inventory management
Warehouse operations
However, standalone warehouse management systems don't always integrate seamlessly with other WMS.
Investing in a more robust system can help keep everything on track and make life easier for warehouse managers.
Integrated with ERP system
Enterprise Resource Planning (ERP) Module can be considered as one of the most suitable options for businesses and/or warehouses looking to grow their operations.
3PL businesses can use an ERP system as a way to enhance their supply chain management by organising accounting, customer relationships and HR.
Despite warehouse management not being an essential part of an ERP module, it's an effective element to warehouse management systems.
Warehouse Management Best Practices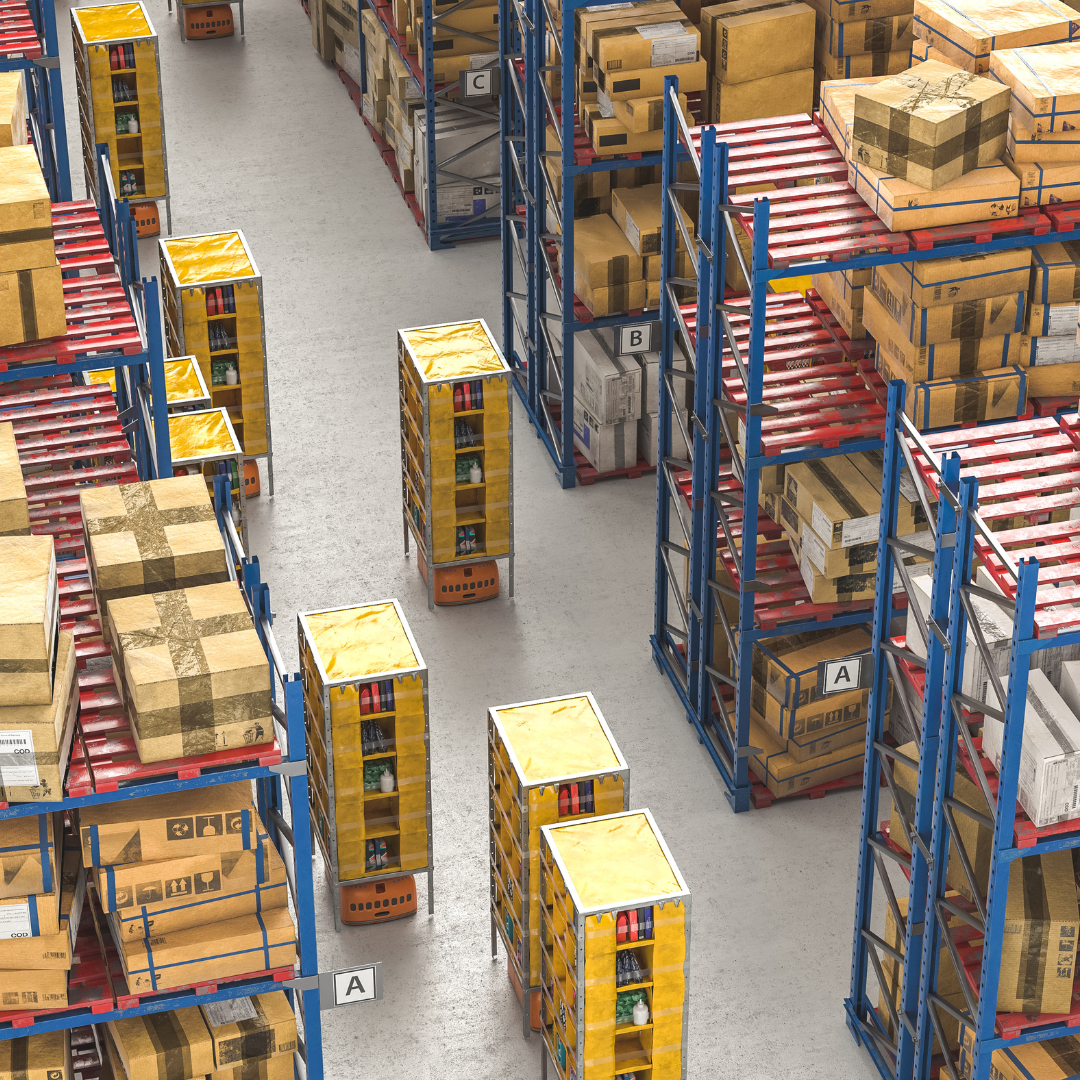 Inventory tracking and reporting
Inventory tracking involves overseeing stock levels so you can identify what items are positioned in your warehouse and their respective locations (in transit or enroute).
Inventory management systems allows you to gain insight into the volume of product so you know how much is able to be shipped if a customer orders an item and when more stock should be ordered.
As your business grows, it's likely that you'll expand the number of locations and have a quicker inventory turnover.
In doing so, inventory tracking and reporting is extremely important to maintain for a successful supply chain.
If you want to take your inventory management to the next level, an inventory management software solution automates your inventory so you can accurately track inventory levels and recognise what product needs refilling.
Receiving goods
A warehousing organisation should have the ability to receive raw materials from carriers at loading docks, then store them in a specific location within the warehouse.
Having a warehouse management system will enable you to scan each item so your inventory quantity is accurate.
What follows are items being brought to a short or long-term inventory storage location and will be scanned for a second time.
The warehouse management software you choose should provide directions so users can understand how to receive, unpack, retrieve, pick, pack and ship inventory.
Track KPIs
Tracking key performance indicators (KPIs) in your warehouse gives you access to data that shows where mistakes and spending are occurring.
Knowing where improvements can be made opens the opportunity to enhance your business' overall performance.
A warehouse management system will allow you to keep track of your KPIs and better yet achieve them!
Prioritise Safety In the Warehouse
This is an obvious factor and should be practised across all warehouses. Prioritising safety in your warehouse will inherently increase operational efficiency.
Safe warehouses have equipment with higher longevity and more productive employees who are happy to put in the work.
Taking care of your team members is essential for processes running smoothly and keeping on track.
Additionally, educating them properly on how to use equipment will lead to less injuries, resulting in reduced costs in insurance.
Benefits Of Effective Warehouse Management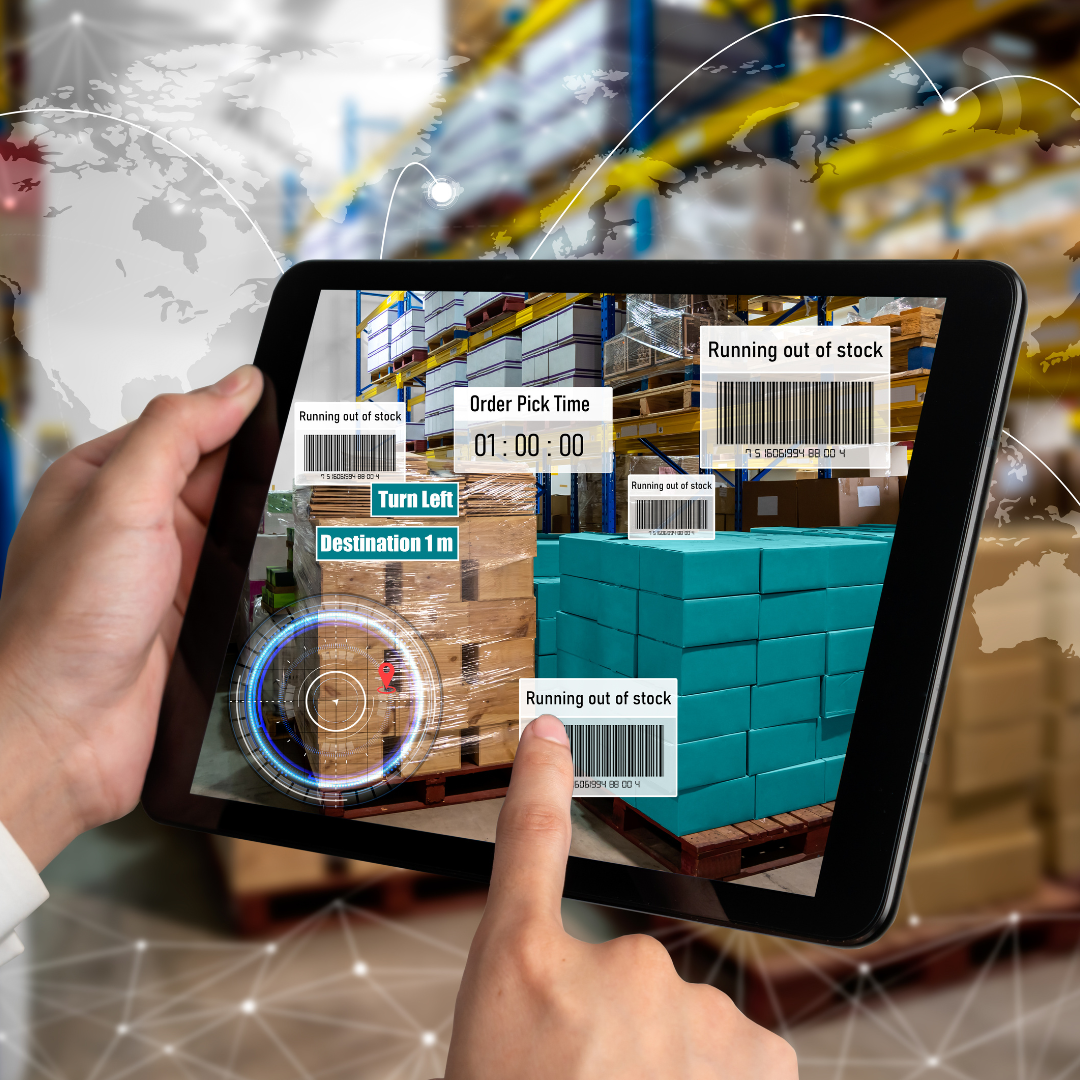 Optimised Space
A warehouse management system (WMS) can analyse the best use of storage space depending on materials and tasks at hand, allowing you to optimise warehouse flow.
The floor plan analysis is employed to establish the amount of space that can be allocated for optimal opportunities in reducing waste and placing the type of goods.
It also reduces unnecessary costs in terms of the movement of items and recuperation.
Through reviewing the most suitable locations to place goods, materials or equipment, a warehouse can lessen operational charges.
Increased Inventory Visibility
An effective warehouse management system will enhance inventory visibility and allow an operation to approximate supply and prevent backorders, ultimately meeting customer expectations.
Having access to automation, scanning and other tracking strategies increases transparency of the location, reducing the possibility of an inventory becoming misplaced or forgotten in the warehouse.
Maximse Workforce Output
Using a warehouse management software can help you assign tasks to the most suitable team member, reviewing skill levels, equipment and tasks available within the warehouse.
Optimising travel time in the warehouse can result in enhanced labour usage.
This is because a warehouse management system can identify the best suited labourer to carry out specific tasks, assigning jobs and designing schedules.
Also, scanning goods when they enter, and their movements throughout the warehouse means there is no need to double check the work.
In doing so, this saves team members time, speeds up the recording procedure and increases pick accuracy.
Improved Customer Service
Keeping customers happy can be achieved by keeping them connected through the process.
With inventory tracking and packing options, customers can have access to notifications of shipments and the nature in which the materials will arrive.
Additionally, having a system like this can pick and pack items more efficiently as managers can select either zone, batch or wave picking in a manner that reduces problems created by traffic and the possibility of holdups. Warehouse Processes
Warehouse management processes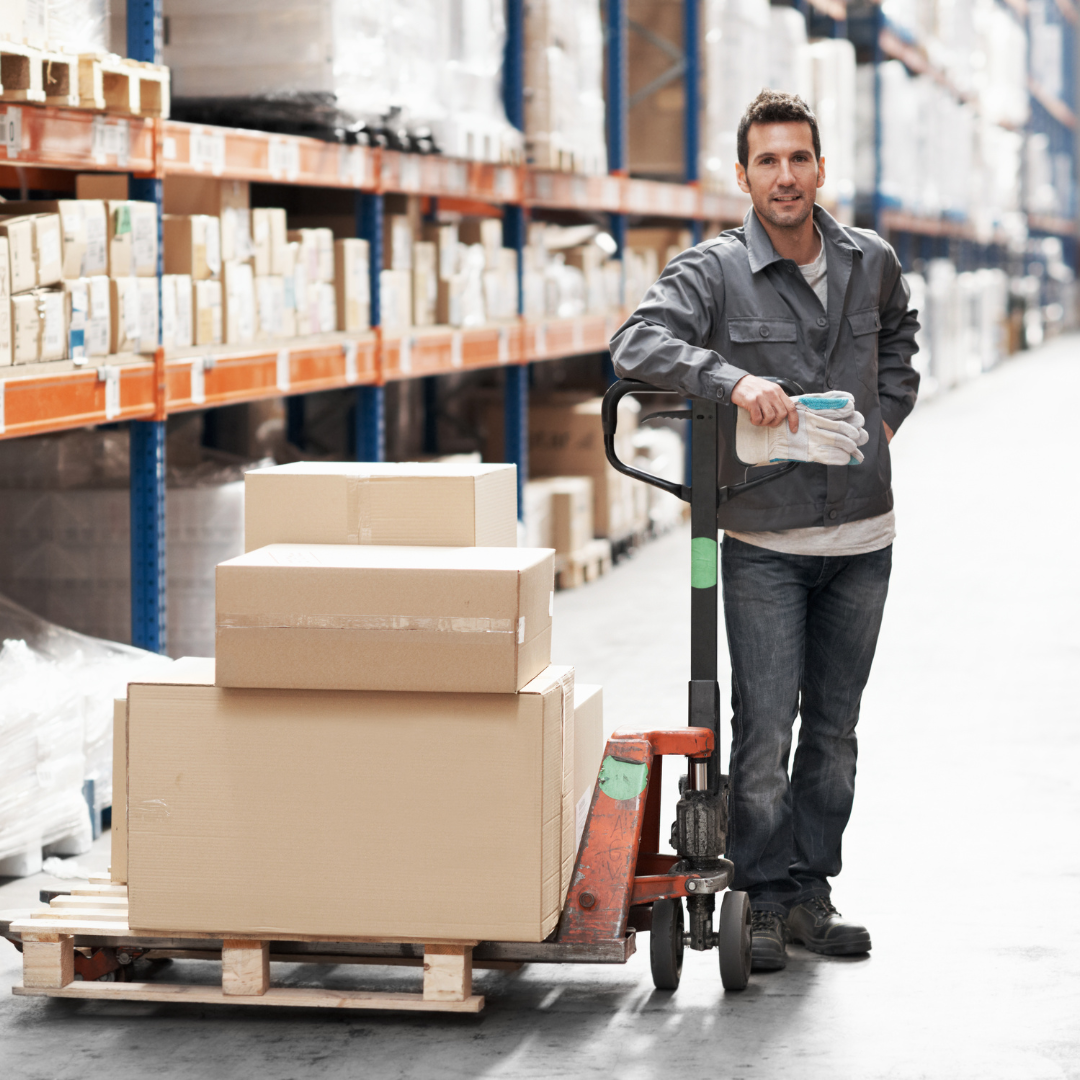 Inventory tracking
Inventory tracking refers to tracking stock levels to give insight as to exactly what items you have in your warehouse, as well as the location they are stored or whether they're in transit or enroute.
Warehouse inventory management allows you to see the quantity of products available to be shipped if a customer placed an order now.
You can also see when to order more inventory to accommodate demand.
With the grow of your business you can expect to expand to multiple warehouses and have a faster inventory turnover, making it all the more important to manage your inventory and warehouse.
Picking and packing
Picking and packing are essential in warehouse operations.
A warehouse management system should create pick lists for team members so they can recover items more productively.
This can include:
Zone picking
Batch picking
Wave picking
As an order is picked, it'll then be moved to a packer who will ensure the item is securely placed in a box.
They'll add packing materials required and a shipping label.
Receiving and stowing
Warehouse operations must have the ability to receive stock or freight from carriers at loading docks in which they'll stow away in a storage location.
A warehouse management system must scan in every box that is received, along with the number of items.
It'll then be moved to its storage location which is either short-term or long term for additional scanning.
Warehouse management software should give precise guidelines for users so they can receive, unpack, retrieve, pick pack and ship inventory.
Shipping
Depending on the shipping services and delivery options available to customers, shipping carriers will retrieve orders from the warehouse and ship them to their destination.
You should automatically be sent ecommerce order tracking information back to your store as soon as the order ships. That way customers can track their order.
Reporting
A warehouse management system should give you access to inventory and operational reports covering the entire warehouse.
This information may include:
Accuracy of order fulfilment
Total orders fulfilled by the hour
Orders shipped on time etc.
Other reports can relate to inventory forecasting to comprehend staffing requirements and labour management.
Having a warehouse management system allows you to see which warehouse workers have completed safety training and who has certain licen ces and certificates to meet warehouse standards.
Manage The Destination Of Items With Locate2u
If you're wanting to get products from your warehouse to customers more effectively, then Locate2u is the management software you need!
Locate2u is a delivery management software that optimises delivery routes, organises bookings, provides real-time tracking and proof of delivery.
Have your entire delivery process automated and save time for you to not just work in your business but work on your business.
Learn more about how Locate2u can enhance your business' efficiency by visiting our website